Boardroom to Ball Room
Unlock your best, most confident self with accessories.
Designed for you, our pieces are your daily dose of fashion empowerment.
About Joey baby
A jewelry brand for corporate girls. We help you to use accessories to elevate your work outfit, so you can be fashionable and confident everyday.
Our Why?
Starting a new job in the big city can be intimidating!
Especially in a male-dominated field where appearances often speak before your work does.
We want to boost your confidence and make a lasting impression with Joey Baby.
We will help you to elevate your everyday look and let your style do the talking.
Our Story
Founded in the summer of 2020 by Joey Wong, Joey Baby's headquarters is uniquely situated on Wall Street, Manhattan, New York
As one of the few Asian women entrepreneurs in the area, Joey faces unique challenges that inspire her mission:

To design elegant jewelry that's affordable for the modern corporate woman.
Each piece is thoughtfully crafted to mix and match effortlessly with workwear, empowering women to navigate pivotal moments with style and confidence.
We care
Since launching in 2020 during the pandemic, Joey Baby has set aside our sales for our social mission, including support for nonprofit organizations working to ensure the Asian community's voice is heard.
back log? Not really!
We're slow fashion with a quick turnaround. Expect quality craftsmanship in a few days, just in time for your special moment.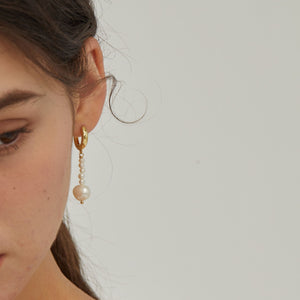 We're here to empower corporate women